Anyone who loves the idea of travelling, experiencing something new in terms of culture, food and beautiful landscapes, Goa in India is the first place that comes to their mind. For a vacation seeker, the idea is to spend a valuable time at a tourist location without spending much time travelling and changing multiple hotels in the number of cities. If this is the agenda, then Goa is the ideal travel destination.
Assume that you have never been to Goa, you have no idea about places to stay, what to see and what to eat. You have a flight ticket booked and you have 3 days to experience Goa and the best of it. Here are a couple of questions that must be lingering in your mind and here are the answers to all of them.
Where to stay –
Goa is divided into two parts, The North and The South. When you are planning a Goa vacation, you'll like to experience everything that Goa has to offer in terms of food and culture then North Goa is where you should be staying. The ideal tourist destinations of North Goa are Calangute and Baga beach. These locations are filled with homestays, shacks and hotels suited for travellers with every kind of budget preference. Calangute and Baga have ideal beaches, restaurants offering traditional Goan food and party venues where you can go clubbing after hours.

The adventurous ones can also stay at Anjuna or Mapusa beach, Anjuna is located a few kilometers away from Baga beach and is known for its rocky beach and huts where you can stay and experience the hippie side of Goa.
If you are not interested in experiencing the touristy Goa then you can travel to Arambol beach, a popular backpacker destination where you can experience a more isolated setting with small shacks serving cheap food and drinks. Arambol is a place that is recommended after you have visited Goa a couple of times.
When to visit – The tourist season in Goa starts by the second week of September. The tourists and travellers start flocking in Goa after the monsoon season is over and a cool temperate setting takes over the Goan climate which is hot and humid during rest of the year. As monsoon season gets over, The Arabian Sea gets calm, by first week of October, the watersports start running and all the shacks begin to operate.
The monsoon season is when a different side of Goa come alive. Since the state is surrounded by The Western Ghats, a lush green texture takes over the Goan setting. The waterfalls come alive and there are a number of trek destinations where you can visit to explore the lush charms of The Western Ghats.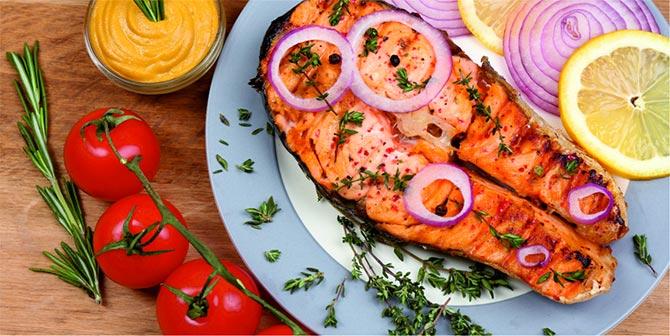 Food-
The Goan food is one of the unique cuisine preparations that one must experience. You can find shacks and restaurants serving the traditional Goan cuisine with a variable menu to experience. Goan food is prepared with blend of spices mixed with vegetables and meat. Some of the most popular food items here are the Fish Calamari, Golden Prawns, King fish. Apart from fish, the lobsters and the crabs, which are a rare catch are also a must try.
We often live under misconception that Goan cuisine is all about seafood, but actually that is way far than what Goan food is actually about. The cuisine here includes delectable food items prepared with pork and chicken. Chicken Xacutti and Pork Vindaloo are two of the must try meat dishes of Goa. You'll also find a number of bakeries around Calangute and Baga where you can give your sweet tooth a fancy treat.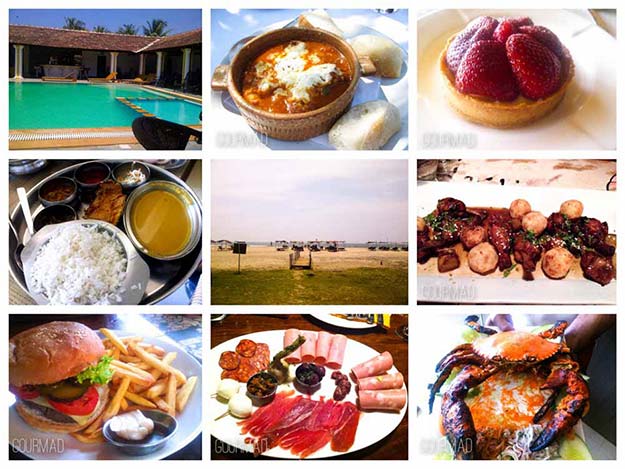 Activities –
Goa presents you with a number of options that can keep you busy for days, tourists who visit Goa keep an extra day for adventure sports. These adventure sports are also organized at Calangute and Baga beach. Some of the most popular activities here include, Parasailing, banana boat ride, jet ski. A few kilometers away from Calangute, on your way to Fort Aguada, there are boat rides that take you in middle of the sea on a tour of dolphin sighting. Goa is one of the few places where you can enjoy actual dolphin sightings. You can also enjoy scuba diving in Goa near Baga beach and you need to contact your tour operator or hotel manager to arrange for these activities.
Apart from these water adventure sports, the Western Ghats surrounding Goa have a lot of opportunities to go on a trek.
Transport –
The best way to experience Goa is on a two wheeler. No matter how many people you are, a moped or a scooter shows you the best and the most of Goa. These mopeds, Royal Enfield and scooters are available on rent at a number of shops at every nook and corner of Goa. You can hire these rides by showing them your driving license and the renter takes some money in return as a security deposit. The rent for a two wheeler ranges from INR 300 to INR 1000 depending on the type of ride you are taking on rent.
Another option to explore Goa is by a taxi, these taxis are available in Goa near Candolim and Baga. You can also ask your hotel owner to arrange one for you. Don't forget to bargain on the price before finalising one.
Final Verdict –
Goa is an experience that one must not miss in their life. Goan tourism and lifestyle caters to everyone, doesn't matter if you are with your friends, on a honeymoon or just travelling solo. Goa will give you memories for life and will make you wish if you could return here again.